Home

About

Widows' Business

News

Calendar

Donations

Pictures

Pastoral Training

2009 Trip

2010 Nasir

2010 Juba

2010 Malakal

2010 Ulang



Inter-denominational Pastoral Training Malakal -2009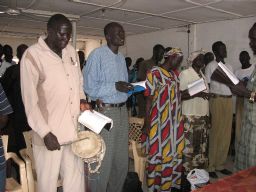 African Relief Ministries in partnership with The Omega Foundation conducted pastoral training with 115 pastors from several different denominations. Coming together in unity were men and women pastors from several denominations including Presbyterian, Church of the Nazarene, Evangelical Covenant Church, Baptist, Lutheran as well as others.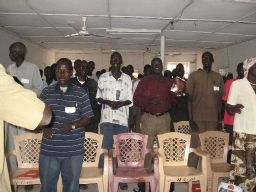 The training focused upon the issues that have been and are currently still plaguing Southern Sudan. Our desire was to bring together many different tribes and churches for the purpose of learning ways to bring unity, reconciliation, trust and peace to their communities and families and to offer the hope in our Lord Jesus Christ.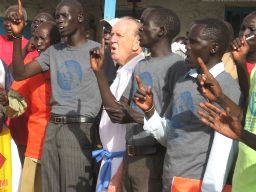 The training lasted for 5 days and focused upon reconciliation between tribes, churches, families, communities and God. There was special attention given to the signs and results of those affected by trauma. The teaching addressed other issues such as tribalism, poverty, utilizing available resources, trust, unity, prayer, forgiveness and hope. Each day these topics were blended together and presented by Dr. Wilson Hickam- President and Founder of the Omega Foundation, Pastor Michael Gatkek- Founder and Vice President of African Relief Ministries, Hazel Seavey- President of African Relief Ministries and Rev. John Pidak, Missionary in a local Presbyterian church in Southern Sudan.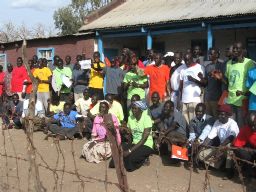 Every day the training was started with praises to our Lord and unified prayer. Each session was equipped with 2 interpreters, one for Nuer speaking attendees and the other one for Arabic.